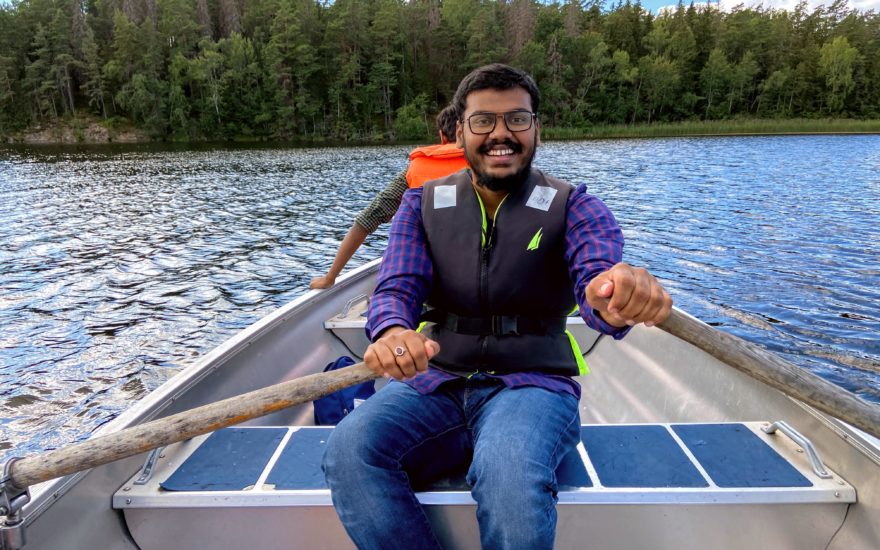 Tell us about yourself. Who are you? I am Rajaneesh Kumar Singh, a master's student from Sasaram, India. Currently, I am studying for my master's in Industrial Management and Innovation at Uppsala University, Sweden. I have a bachelor's degree in Mechanical Engineering. I am a travel enthusiast and like to explore new cultures and traditions. I have always been interested in learning how innovations are developed to meet the ever-changing business requirements of the industries.
How did you find your master thesis? I was looking to write my master thesis in a company to study a real-time challenge faced by industries to incorporate sustainability in their processes. In this process, I have come across Absolicon Solar Collectors AB – my case company, who were also looking for thesis students. The company has successfully developed solar thermal collectors of high optical efficiency and a semi-automated production line to manufacture them. The company is trying to integrate its product across multiple industrial sectors to meet the heat demand with a low to non-carbon emissions. This was very close to what I aimed to conduct my thesis on. So, I sent a proposal to the company and got accepted for the position.
What is your master thesis about? The aim of my master thesis is to explore how sustainability goals formulated by companies can aid in the diffusion of an already developed technology. As, over the years, there have been many studies on how sustainability goals formulated by industries has been a vehicle for innovation to meet the industrial business demands. This growth in technologies has helped the industrial process and solutions become efficient with minimal carbon emissions. But, the development of technology is not all sufficient. It also needs to be diffused into the market and make profits. So, for my thesis, I found this to be an interesting how question. The purpose of my study is to explore the heat energy demands in a particular industry (I am focusing on the brewery industry) and evaluate the factors considered by companies when choosing a sustainable solution.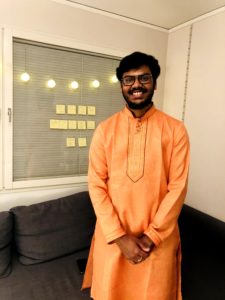 What do you do during the day? At present, the thesis project is my primary focus. I have also moved to Härnösand to be closer to the company. Currently, for most of my day, I work on studying relevant literature, collect information on the heat demands in the companies and contact people from industries. There is no particular order in which I perform these tasks, as I switch between them throughout my day. But I make sure I have spent enough time on all of them. Coming to the company, everyone is easy to get along with and are ready to provide with their support. We also have an online management course provided to us by our CEO every Wednesday which is a great learning  experience.
What is it like to carry out your master thesis during a pandemic? Conducting a master thesis in this pandemic is a bit challenging for me, as I meet everyone online and spend most of the time at home. I have always liked to have direct interactions with people and online meetings is something I still need to get used to. But this pandemic has also provided me with few opportunities. For my thesis I am trying to get in touch with industry professionals and presently almost everyone is comfortable with online meetings.
What do you want to do after graduation? I have always aimed to be a business leader. After graduation, I would like to gain professional experience in business development. I believe that my present master thesis will be a diving factor for my future jobs, and I would want to implement sustainable practices in work.   
What do you do in your free time? I like cooking in my free time. I love to cook Indian recipes and desserts. Also, during my time in my masters I have grown interested in cycling and I liked to go around the Uppsala city only on my bike.